Bola Ray Launches Season 5 Of Luxury Lifestyle Tourism Show 'Revealed'
Revered media personality and CEO of the EIB Network Bola Ray has officially launched the fifth season of his highly-acclaimed television show 'Revealed'.
The first and only existing luxury lifestyle tourism show in the country has been running on GHOne TV since 2017.
Over the years, the show has explored the luxurious lives of known personalities including President Akufo-Addo, footballer Emmanuel Adebayor, Real Estate Developer Cheddah, amongst others. The show has also taken viewers outside the shores of Ghana to the USA, France, Nigeria, South Africa, Italy just to mention a few.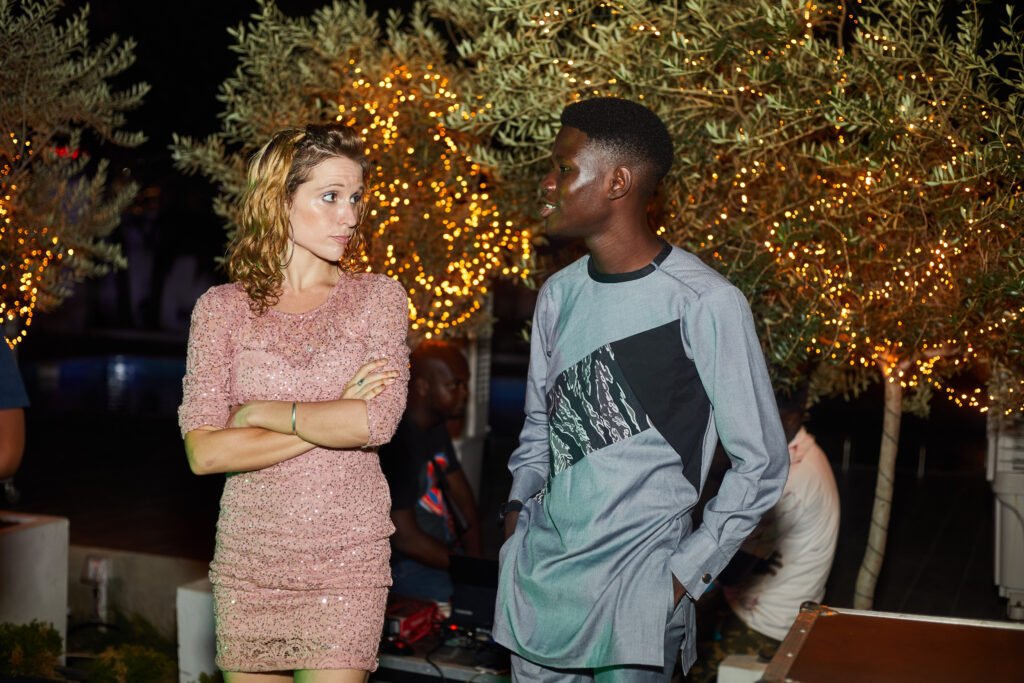 Revealed has also positioned itself as a tool to sell Ghana as it takes viewers to various tourist destinations that viewers never knew existed.
The new season was launched on Saturday, December 18 at the Pomona Restaurant. It was graced by Deputy Italian Ambassador Alessandra Oliva, Radio and television presenters Cookie Tee, KOD, Bliss Kingg, amongst other personalities.
Prior to the launch, Bola Ray had teased his viewers with a snippet of the yet to be aired episodes with the caption "your quest to sightseeing might have been crushed by the pandemic but that doesn't mean your wanderlust has been squashed."
"My delight has always been to reveal to you important personalities and places around the world and that even makes much more sense in this pandemic. Join me on Season 5 of your number one luxury tourism lifestyle show. Coming soon…"
Giving a sneak peek of what to expect in the all-new season, host Bola Ray wrote on Facebook "This episode of the all-new season saw us in Assin Fosu to engage Serial Entrepreneur, Educationist, and Philanthropist Dr. Richard Kofi Asiedu. Life, business, education, and his fleet of luxury cars were center stage of our conversations."
Speaking at the launch, Bola indicated "the lifestyle industry has obviously suffered a hit with the ravages of COVID. There couldn't have been a more opportune and appropriate time to shoot this season of Revealed"
"Season 5 comes your way with even bigger, better content. We have resolved to bring you the best of the best. We have gone to great lengths to bring you features from the fashion bigwigs like Stefano Ricci, Giusseppe Zannoti, and Alessandro Galasso with even more content coming your way."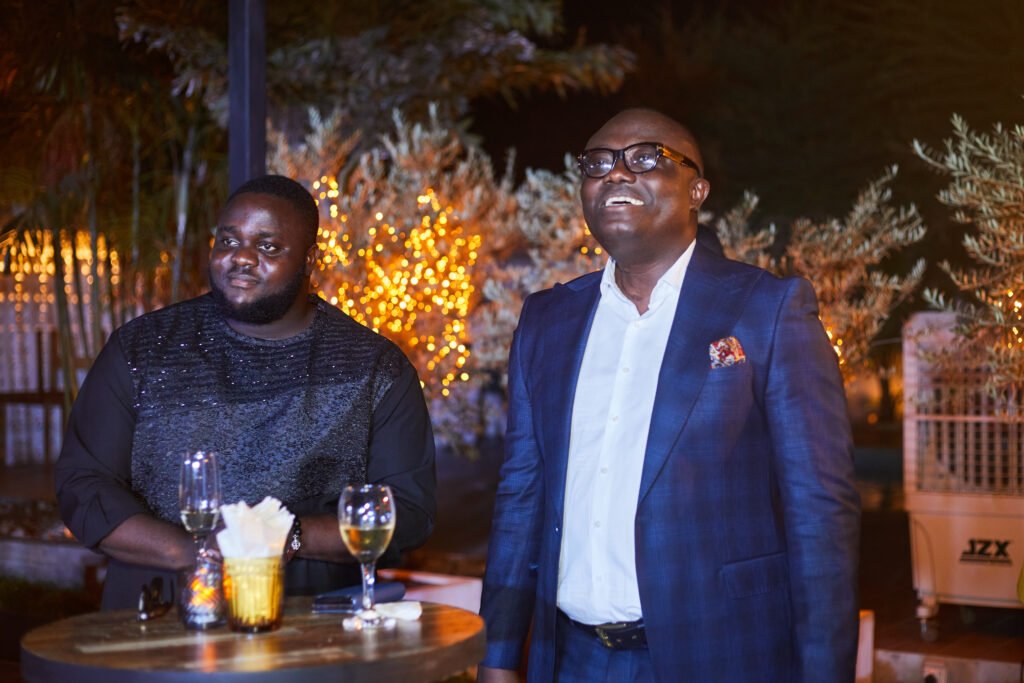 It is clear the mandate of 'Revealed with Bola Ray', as is evident in its tagline 'Lifestyle Redefined'.
The show airs on GHOne TV every Sunday at 7:30 pm
Vodafone Ghana Music Awards Opens Nominations For 23rd Edition
The organisers if the Vodafone Ghana Music Awards, Charterhouse Ghana, have opened nominations for this year's edition.
They are therefore calling on all GH artistes, producers, and record labels with works released between Jan 1st – Dec 31st, 2021 to submit your entries for VGMA23 nominations to www.entry.ghanamusicawards.com
See their press release below:
KiDi, Kuami Eugene To Perform At Indigo At The O₂ In London On March 6
Lynx Entertainment signees, KiDi and Kuami Eugene are spreading their wings as far as their music careers are concerned.
While their songs are making inroads into other music markets the world over, they are not resting on their laurels in their bid to have a physical presence in those areas.
On 6th March 2022, the two Ghanaian music superstars will be performing at the Indigo at the O2 in London.
KiDi and Kuami Eugene are two of Ghana's illustrious sons in the music industry who have enjoyed critical and commercial success, less than six years into their music careers.
They have quickly established themselves and have found places in the Highlife and Afrobeats genres.
KiDi, who is currently Vodafone Ghana Music Awards' Afrobeats Artiste of the Year has released hugely successful singles such as 'Odo', 'Say Cheese', 'Enjoyment' and the 2021 smash hit 'Touch It' which went viral on TikTok and spent several weeks on the UK Afrobeats Chart and the Billboard Global Triller Chart.
Kuami Eugene is a four-time Highlife Artist of the Year at the Vodafone Ghana Music Awards (VGMA). He also won the ultimate slot (Artiste of the Year) at the 2020 VGMA.
He is known for hit songs such as 'Angela', 'Confusion', 'Wish Me Well', 'Open Gate' and is currently enjoying a lot of success with his massive collaborations such as 'Happy Day' (with Sarkodie) and 'Love Nwantiti' remix (with Ckay and Joeboy).
Kuami and KiDi are also loved for their riveting stagecraft and have rocked a lot of high-profile stages (both home and abroad).
Click on the link below for all your ticket reservations: https://www.axs.com/uk/events/421801/kidi-and-kuami-eugene-tickets?skin=indigo
Juliet Ibrahim Collaborates With United Airlines For "A Toast To Life" Book Tour
Ghanaian actress Juliet Ibrahim teams up with global airline company United Airlines as she is set to tour America with her book 'A Toast To Life'.
This collaboration comes as Juliet Ibrahim was recognized as one of the 100 Most Influential People of African Descent under 40 by MIPAD.
As a Mipadian, The Actress will be working with United Airlines to promote their routes across continents.
Announcing the new partnership via social media, a delighted Juliet, expressed how it will be easier to go on her tour due to the convenience of a direct flight from Ghana and Nigeria to the United States of America.
She wrote; " Super excited to be collaborating with @united this January as I tour the USA with my book @atoasttolifebook Flying direct from Ghana and Nigeria to Dulles airport is so convenient! Let the globetrotting #2022 begin!!! Thanks to @mipad100 for the connect. #USAtriploading #Traveltheworld #United #MyUnitedJourney"
'A Toast To Life' is a highly acclaimed auto-biography detailing how Juliet Ibrahim survived three civil wars and how she lost some family members while her family was trying to escape from rebels. The book also reveals her survival from rape and sexual abuse, the ups and downs of her previous relationships, dealing with self-esteem issues, depression and Motherhood.
'A Toast To Life' is available for purchase online on Amazon, Kindle, and in several bookstores.
United Airlines is a major American-owned company that flies direct from Ghana and Nigeria to the United States of America and vice versa. The airline operates a large domestic and international route network spanning cities large and small across the United States and all six inhabited continents. United Airlines is the third-largest airline in the world and the actress turn author is indeed going global.